Race Category
Minimum age criteria
(Age as on 01/04/2018)
Cut Off Time
Early Bird Registration Fees before 20/03/2018
Regular Registration Fees till
25/03/2018
Half Marathon
18 years and above
3:30 Hours
Rs 1000
Rs 1200
10 KM
18 years and above
1:45 Hours
Rs 800
Rs 1000
10 KM (Students)
10 years to 18 years
1:45 Hours
Rs 600
Rs 800

Note:

Goodie bag contains: Event T Shirt

Finisher Medal: To all the finishers.

Minimum criteria for Prizes is 10 in each category male/female, If less then 10 participants only 1 prize will be awarded.

The event is open for Indian & Foreign athletes for Half Marathon -Open Category. For Masters category it is open for Indian participants & Expats.

The event is open for Indian participants only in 10 km Open,Students & Masters category.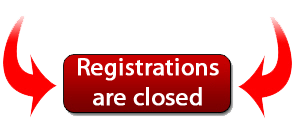 Copyright 2018 - LS Sports Management Pvt. Ltd. Website maintained by CorteknoIT